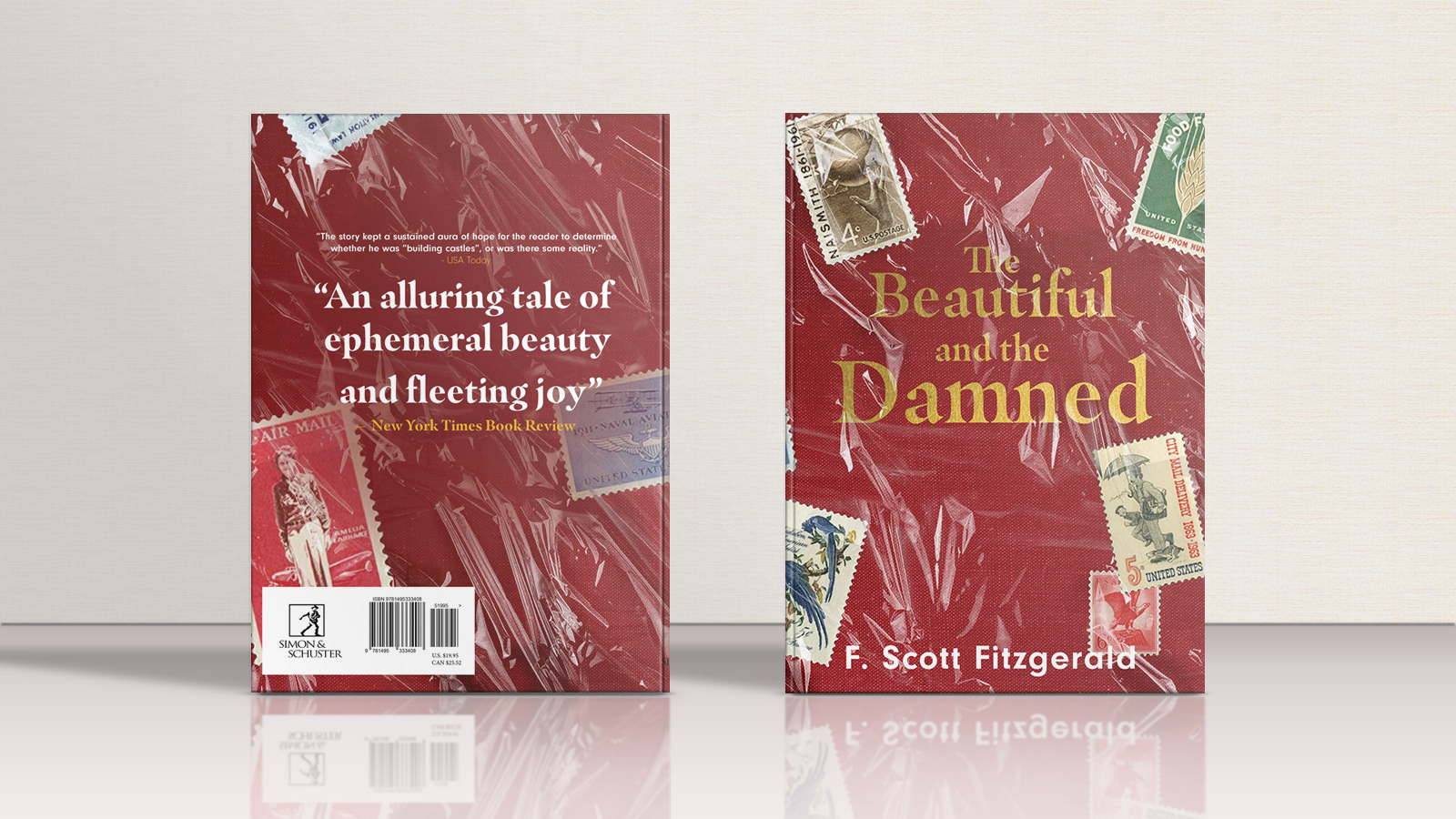 F. Scott Fitzgerald Dust Jacket Design
F. Scott Fitzgerald's stories are well known for their romantic tragedies and satirical outlook on 1920's American culture. Aside from The Great Gatsby, Fitzgerald's books do not stand out for their covers. The brief was to bring to create remarkable covers using conceptual and typographic elements. This box set includes Fitzgerald's The Beautiful and the Damned, Winter Dreams, and Babylon Revisited. 
One of the main themes of Fitzgerald's story revolves around attempts to stop time by obsession with aging or repeating of weather seasons for major events. His characters, for the most part, reject reality by chasing after an unattainable wealth, goal, or relationship leading them to spiral mentally in their false reality. The concept was to focus on the process of preserving foods or items in a manner applied to material symbols unique to each book. These concepts manifested as freezing money, shrink wrapping stamps, and canning a baby doll. Below are initial layout process images.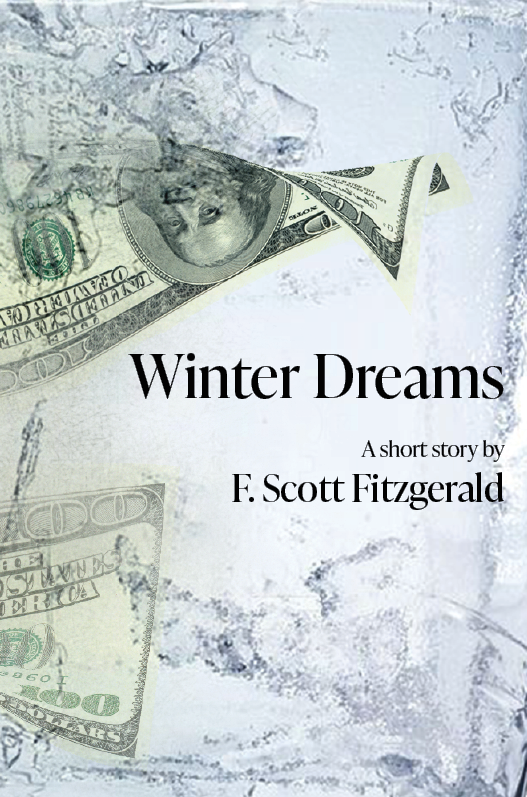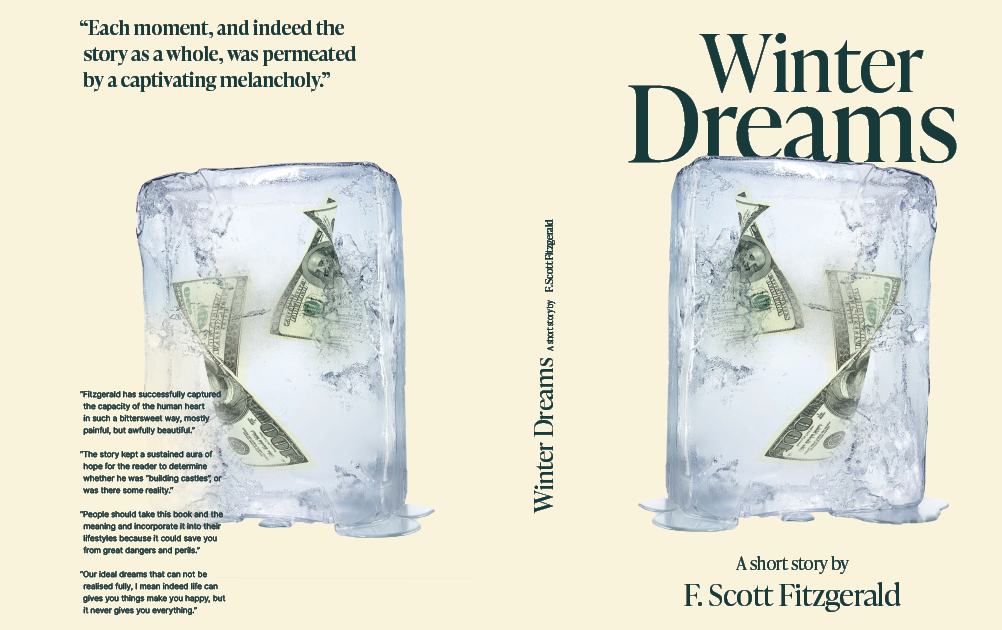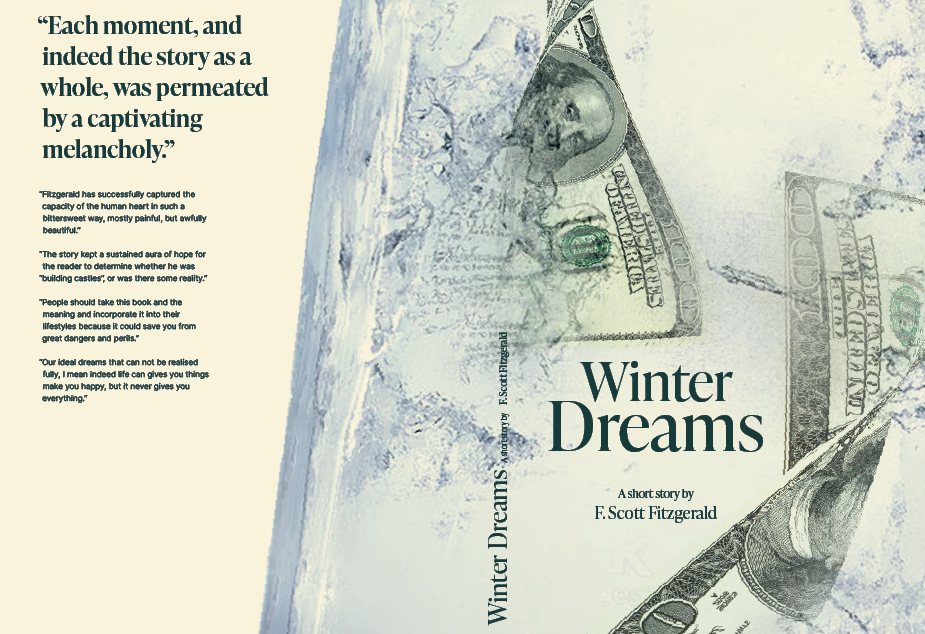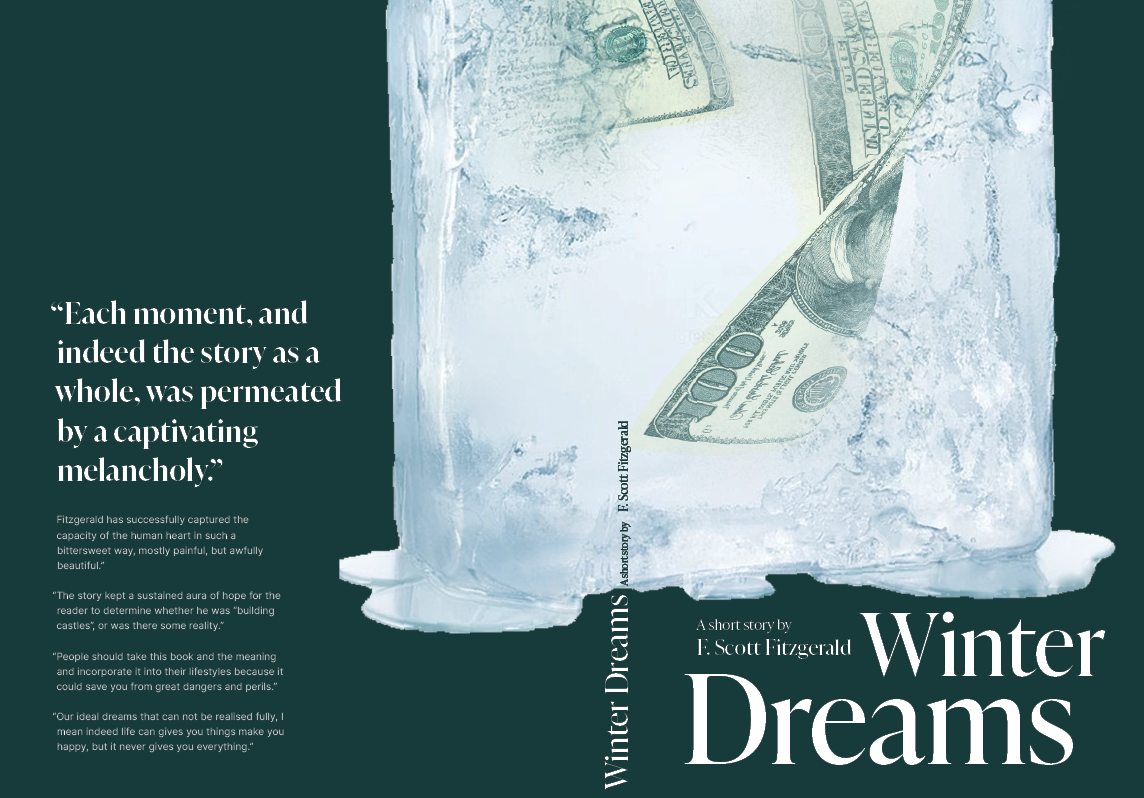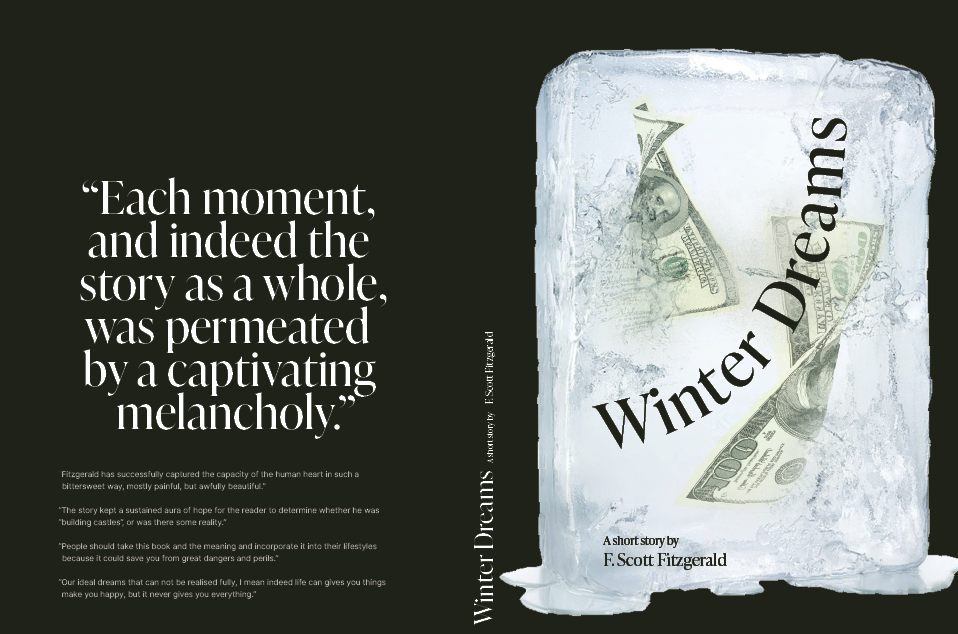 For an authentic look, I opted for the tactile design of actually preserving real items using preserving techniques. I froze money in tubberware and stuffed a doll into a in a large glass dispenser filled with herbal tea. I then stitched these images into Photoshop to create a wrap around look for the dust jacket.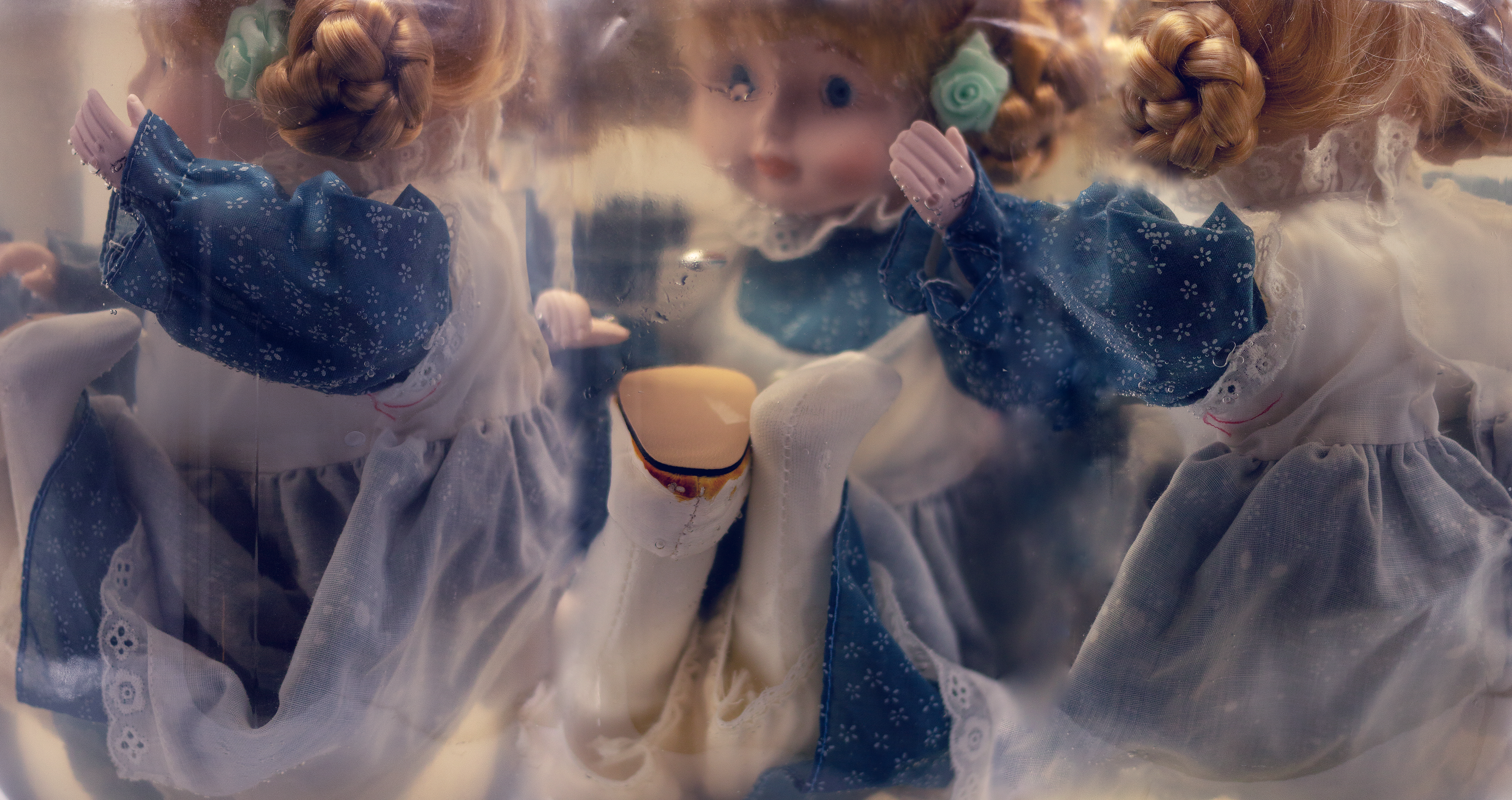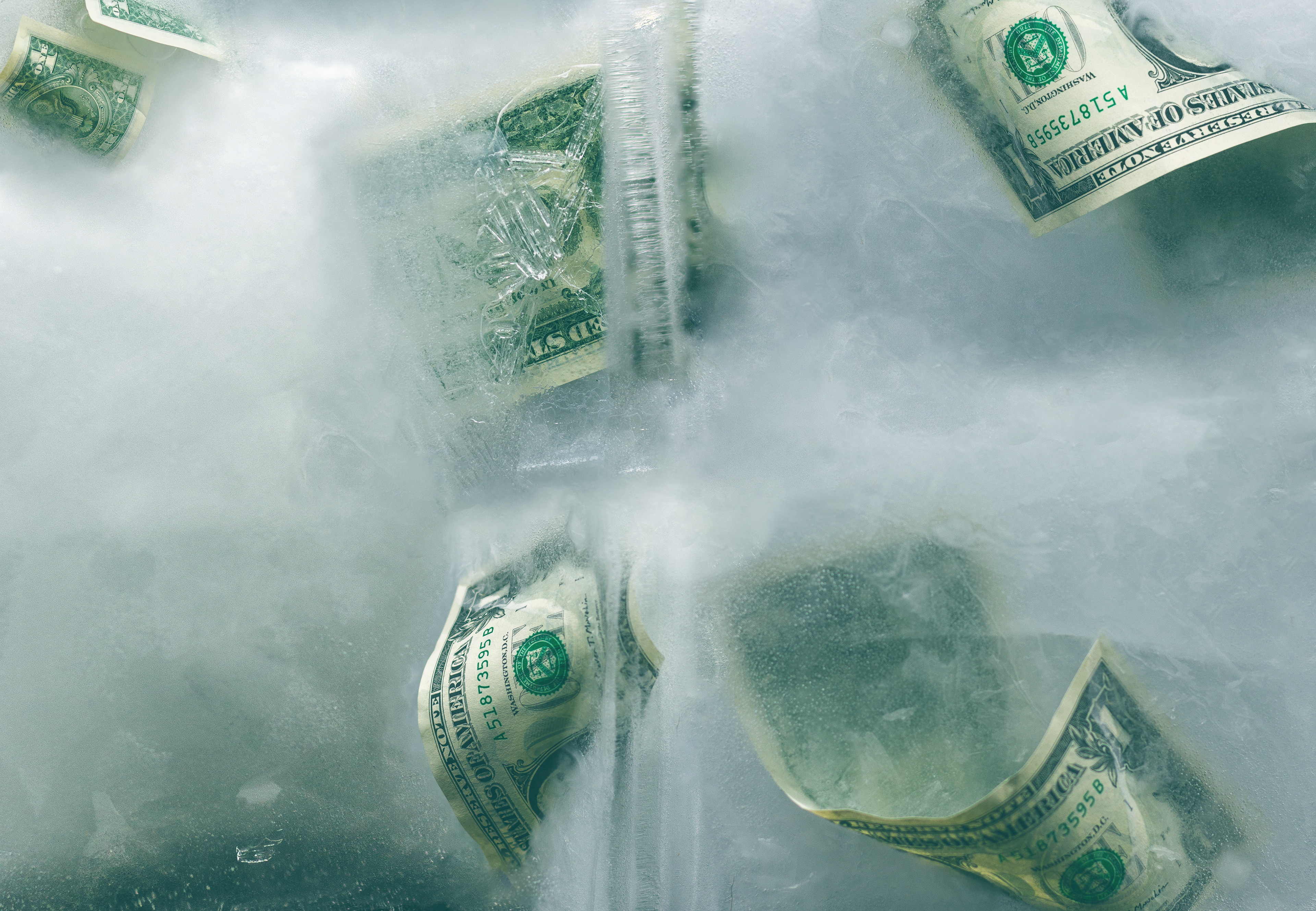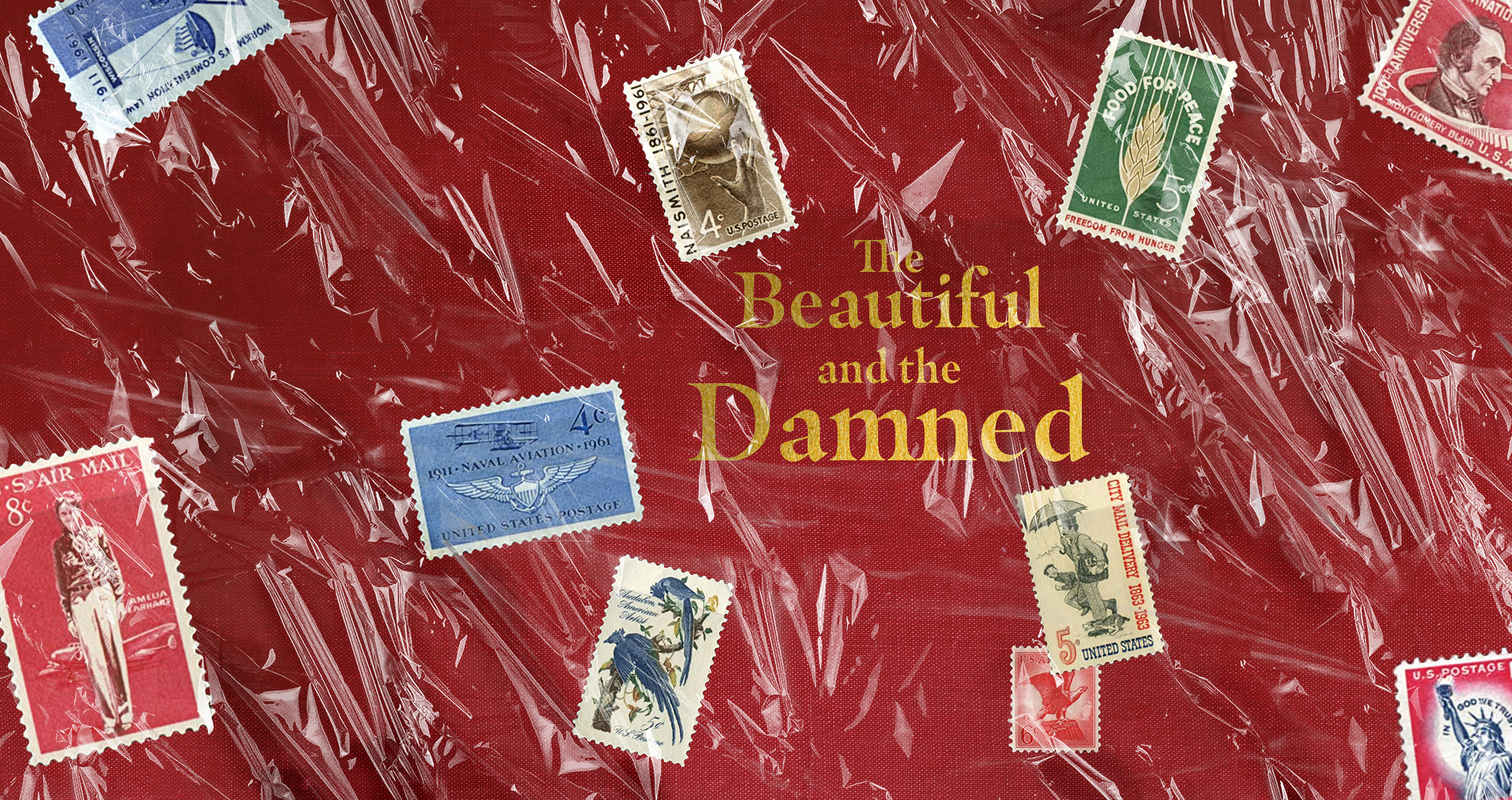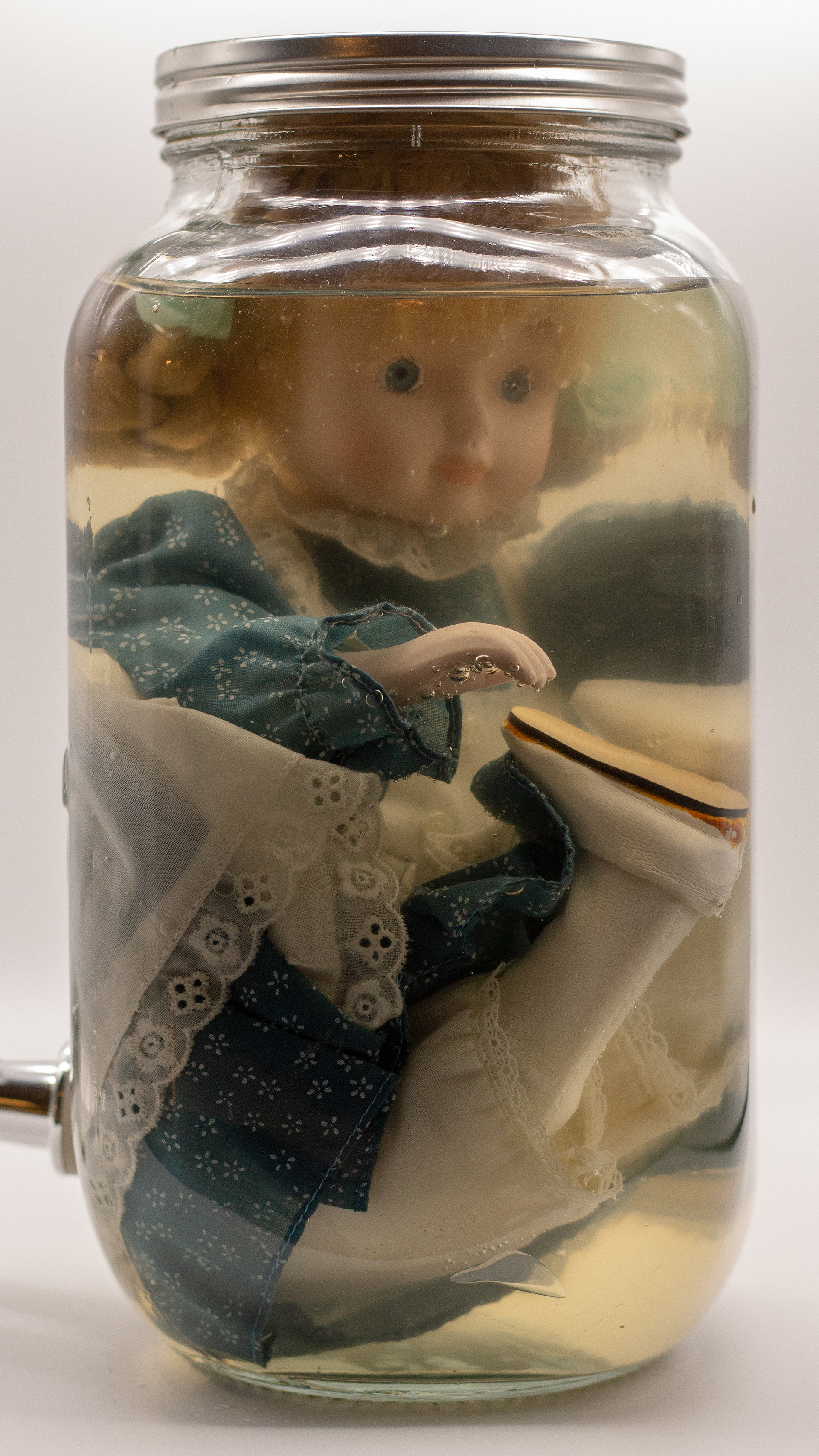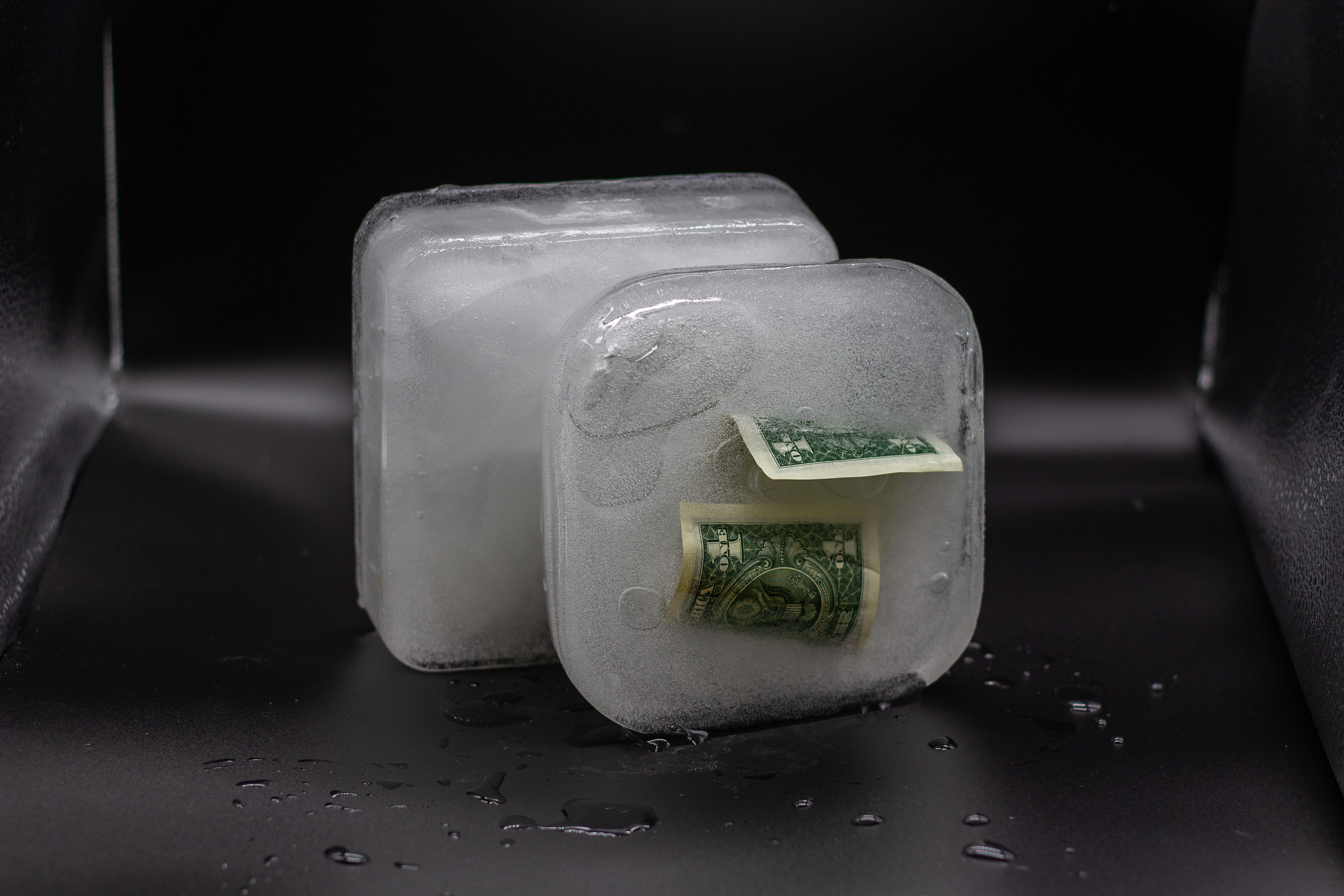 Final designs with mock ups showing front, back, spine, and the right and left French folds.