Improve upon a handheld device used daily. I used a tea tin to store loose leaf tea and noticed three main issues: no compartmentalizing for multiple types of tea, outer paper layer easily damaged, and no room for a strainer that creates more problems than carrying loose leaf tea. I wanted to improve the functionality of a portable loose leaf tea tin for an active tea drinker. I used Rhino3D for initial redesign modeling then moved to physically modeling with three different types of materials (paper, industrial foam, wood). 
​​​​​​​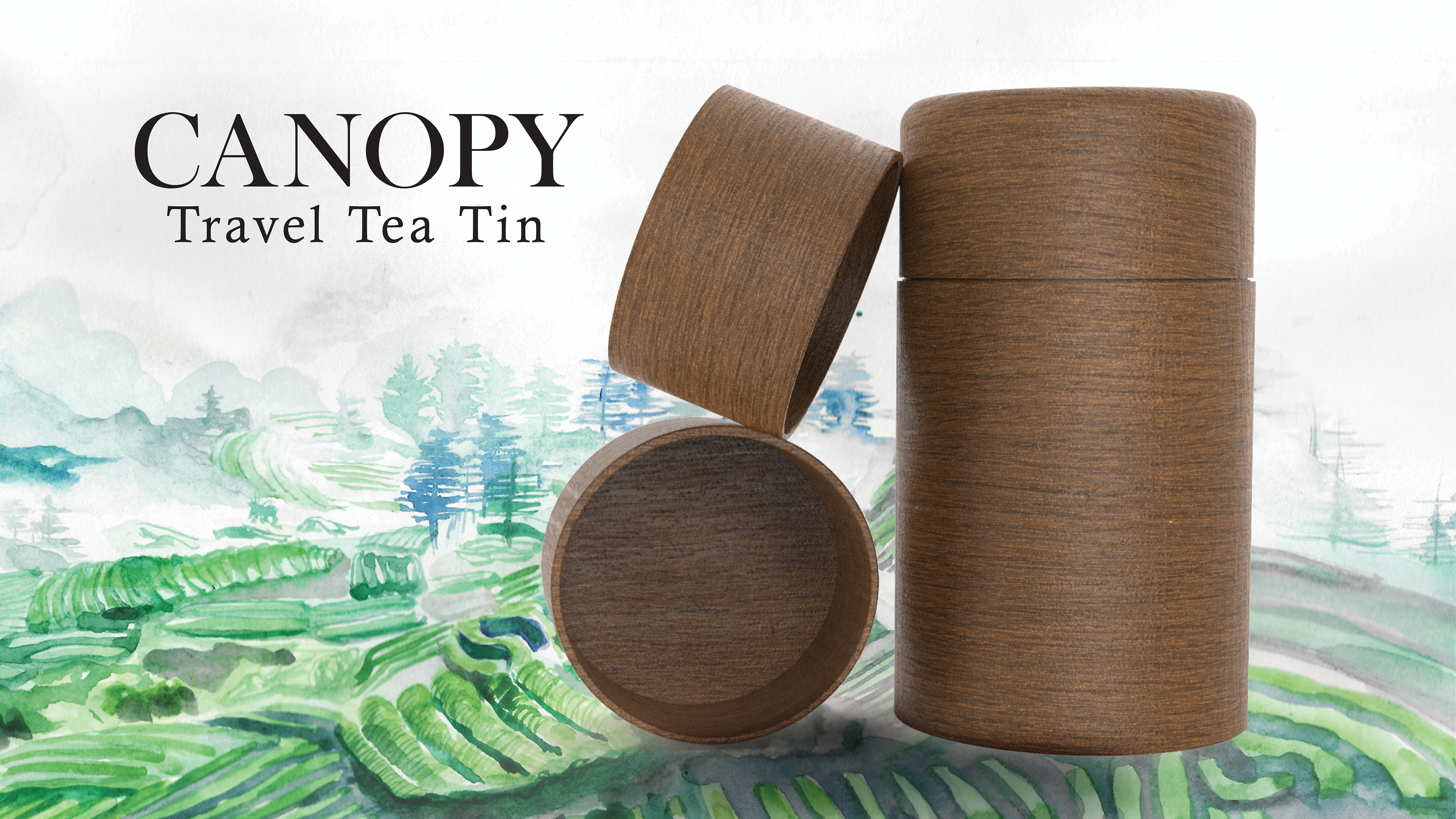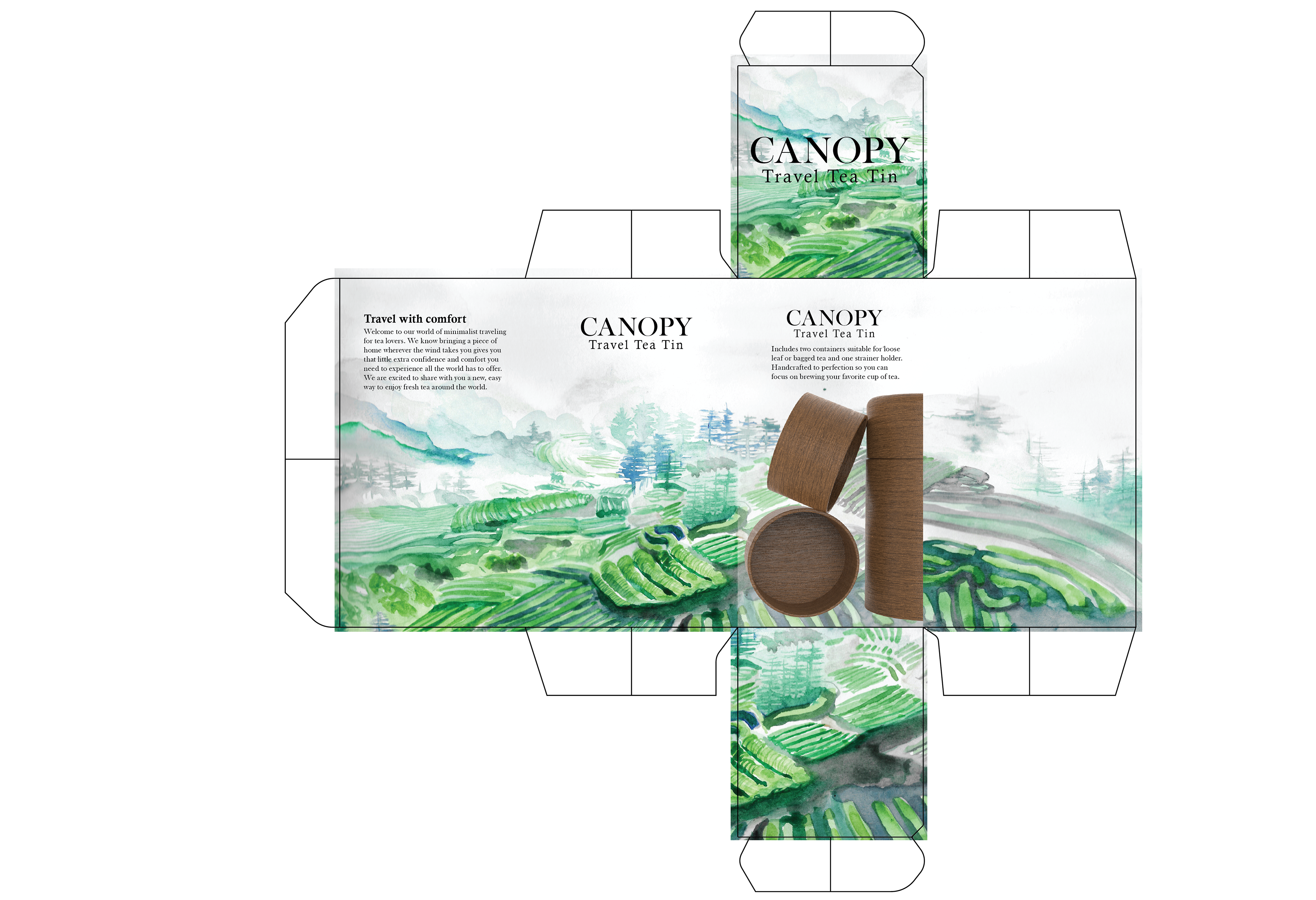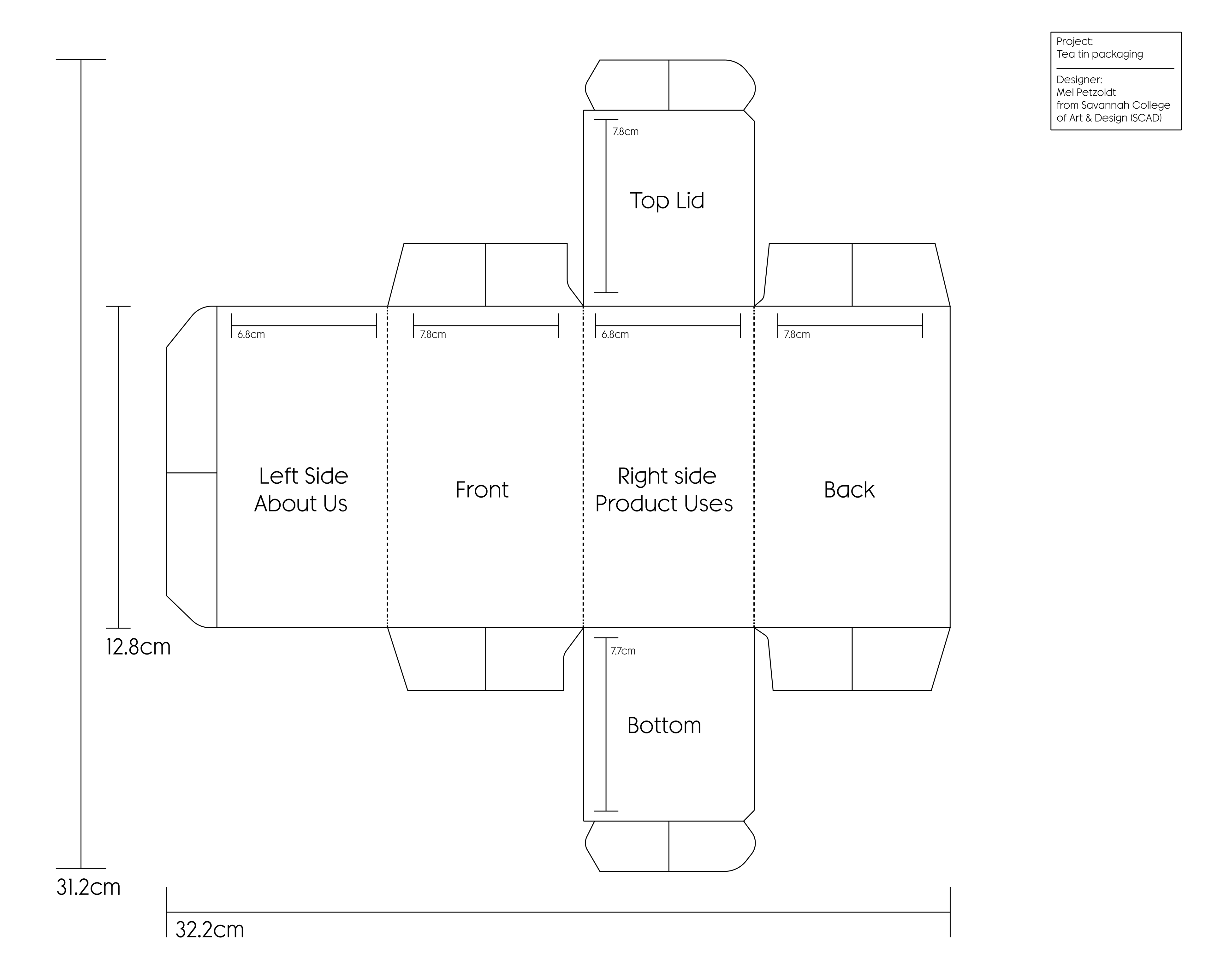 The packaging for Canopy features a self-made illustration of tea leaf fields. The measurements of the product package is actually the same as the regular tea packet packages from a retail store. I put only necessary information about the product and brand message because the product would be displayed out of the package in a retail store unless purchased online to reduce packaging waste. 
​​​​​​​

Shown below is final products and process materials. In bottom right photo is initial product, paper remodeling, industrial foam remodel, and final product wood remodel.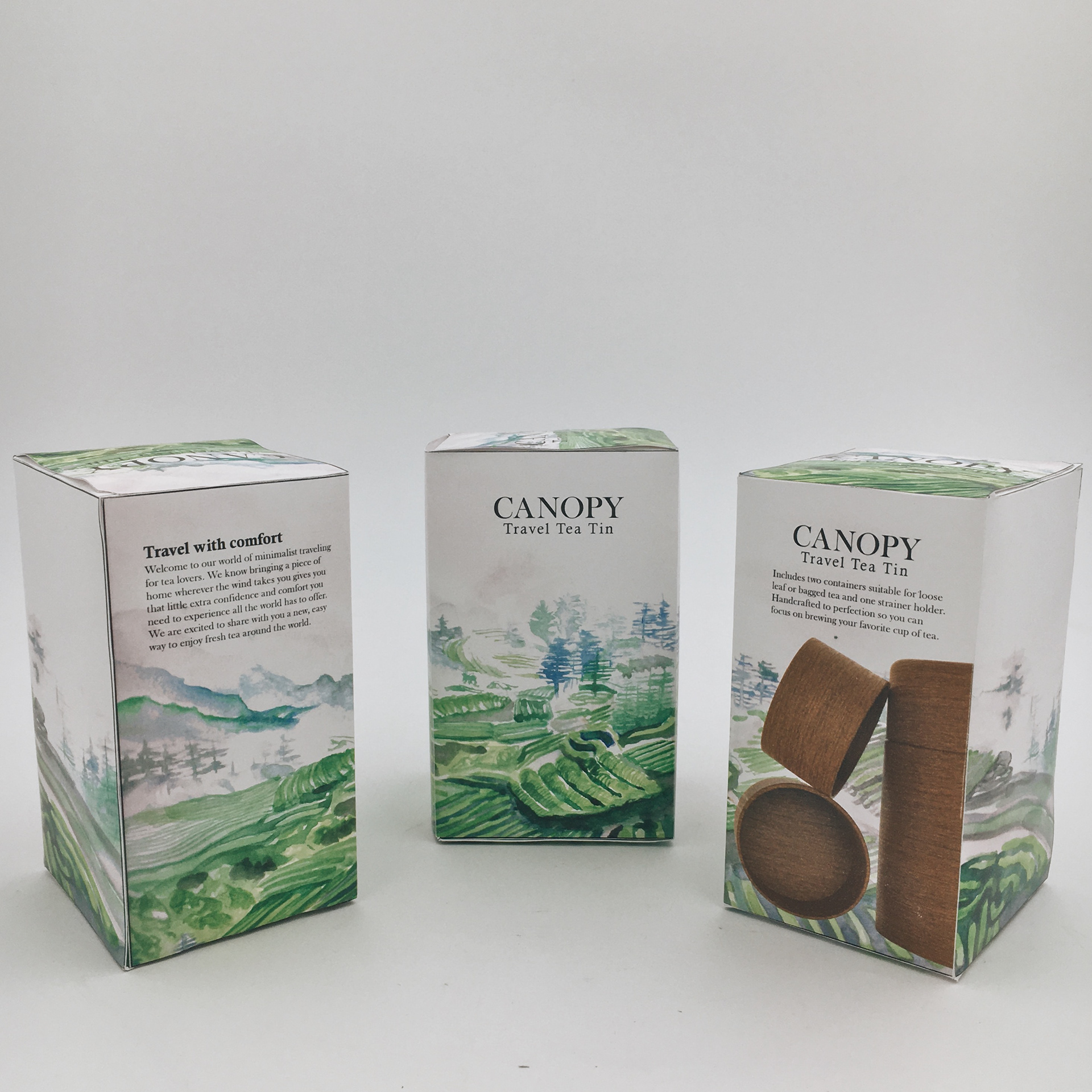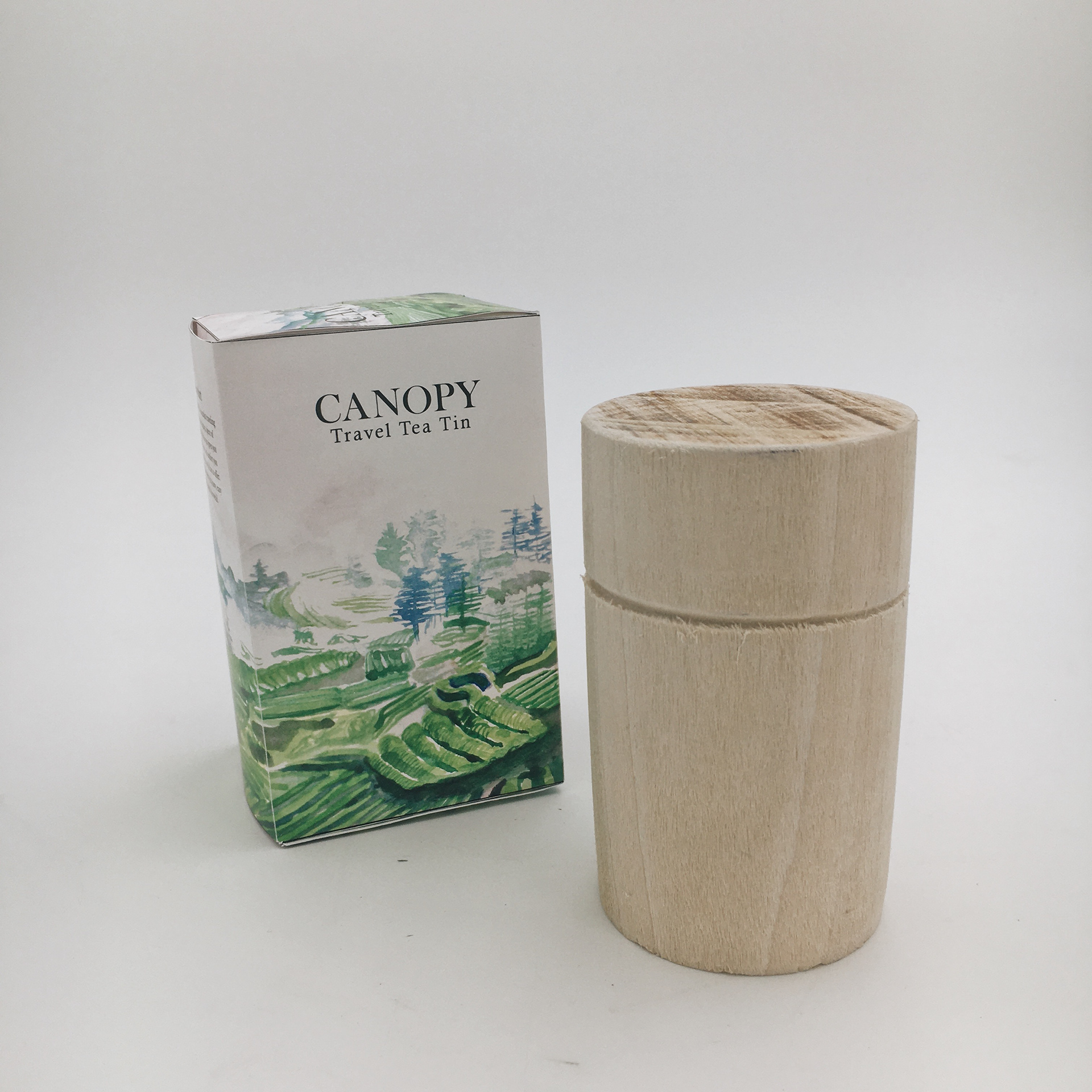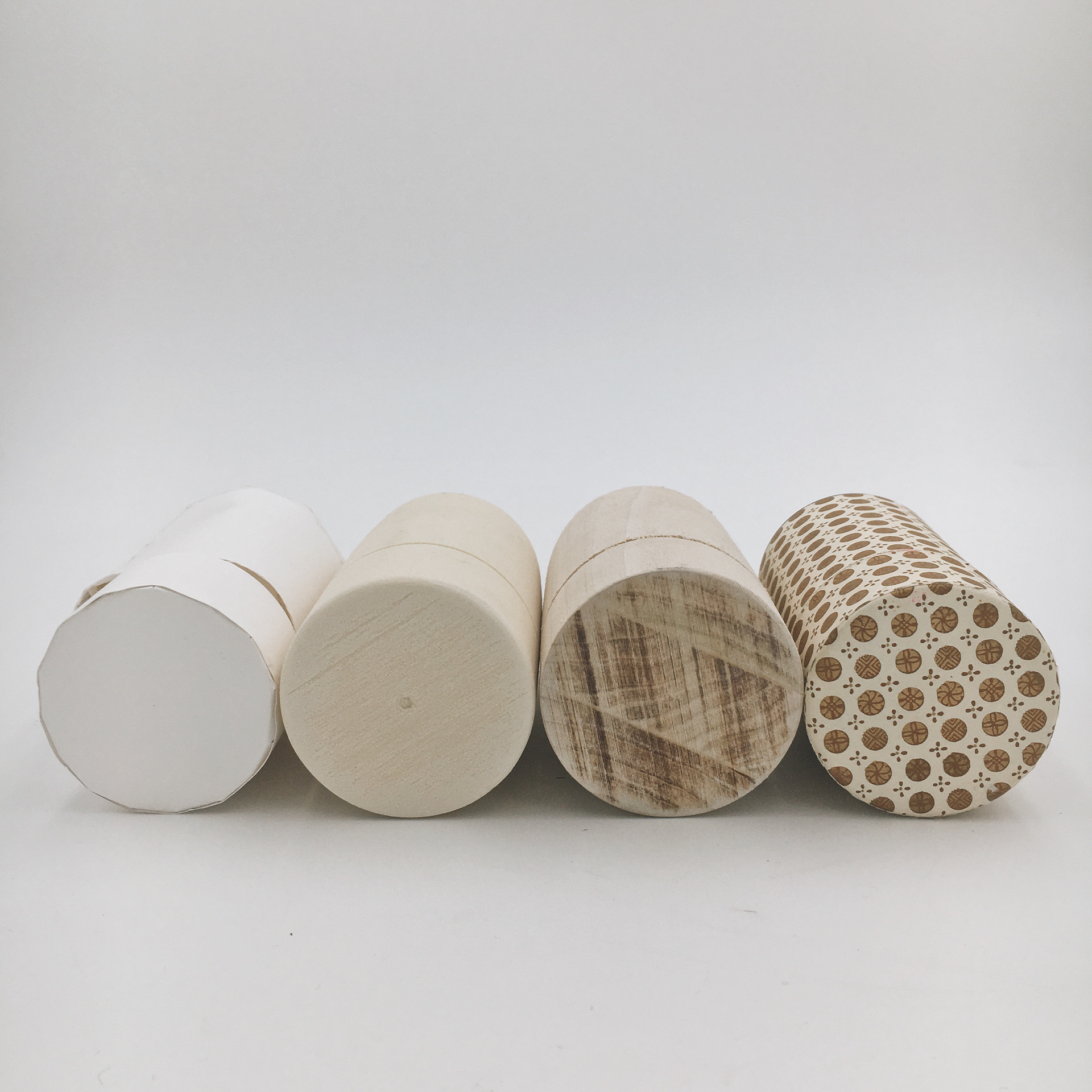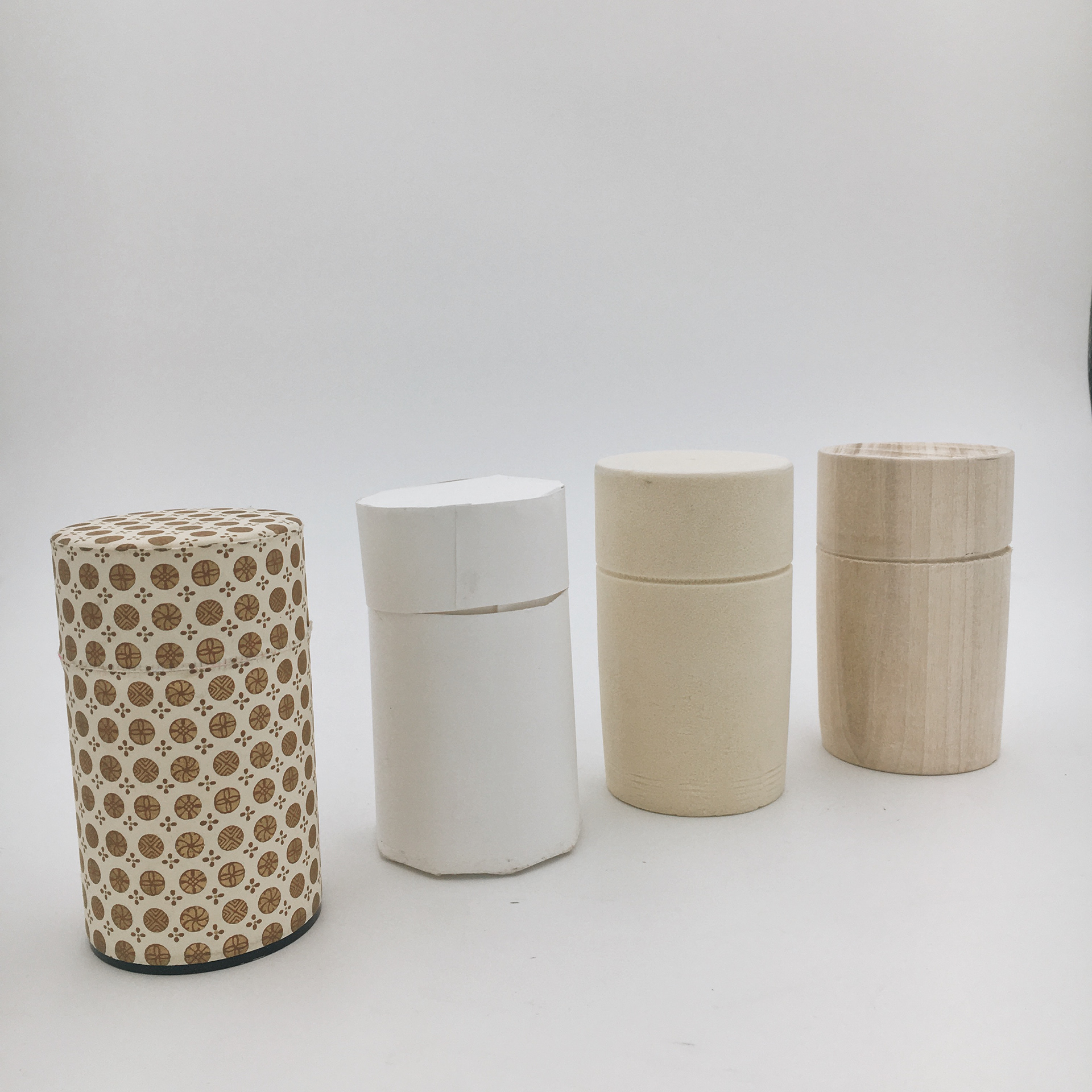 In addition to redesigning a product, I also designed a trade show booth for Canopy. Included are rendered and technical drawings of overall and individual elements. Canopy allows active tea lovers to carry a little bit of home with them, to encourage discovery with the support of familiarity. Having one long table to establish the sense of family table was essential to the customers' experience of trying Canopy tea.